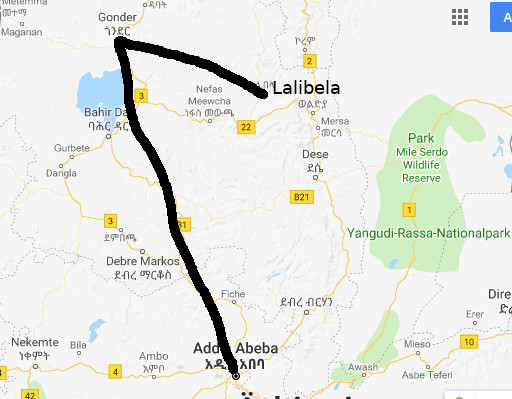 In the morning we have just an hour left, which we want to use to buy souvenirs. This succeeds after a few searches, too.
Then we wait for the car to take us to the airport. We are waiting together with a British couple, who are on a hiking holiday through Ethiopia – they were traveling with Tesfa and now want to go to the Simien Mountains. We exchange experiences.
The flight back to Addis takes us back via Gonder, where the flight makes a stopover. At half past three in the afternoon we will be in Addis and will be picked up by the Caravan Hotel.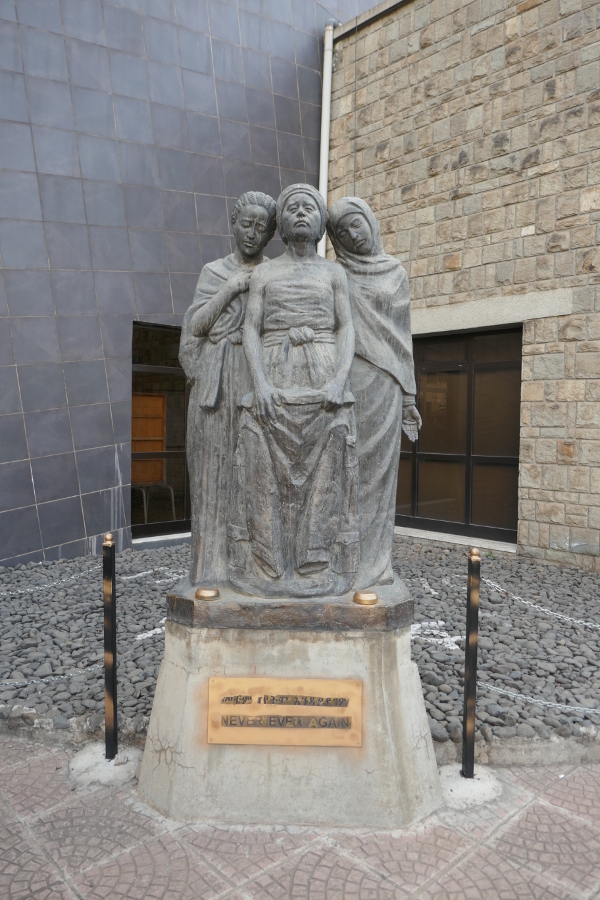 After we have stowed our luggage – especially the backpack and the suitcase, which smell like donkeys – in the room, we pull off again, to the "Red Terror Museum". There the crimes of the Mengistu regime are documented. The "Red Terror" developed after the military coup against Haile Selassie, the last emperor. The coup could still rely on strong support, especially in peasant society. But the ruling committee – Amharic Dergh – soon based its power on fascist terror. The socialist facade did not change that …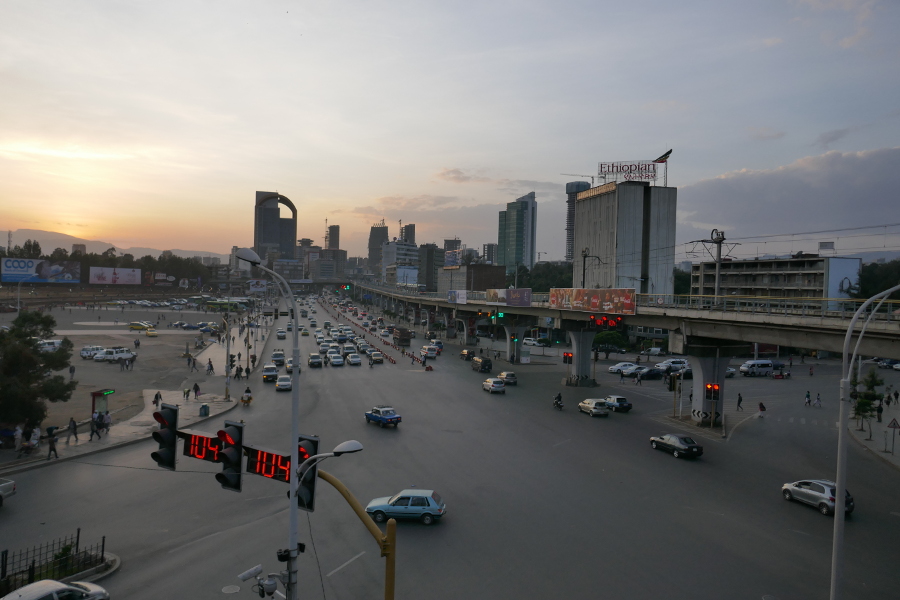 The museum is located on Meskal Square – and there is a station on the new tram that crosses Addis with two lines.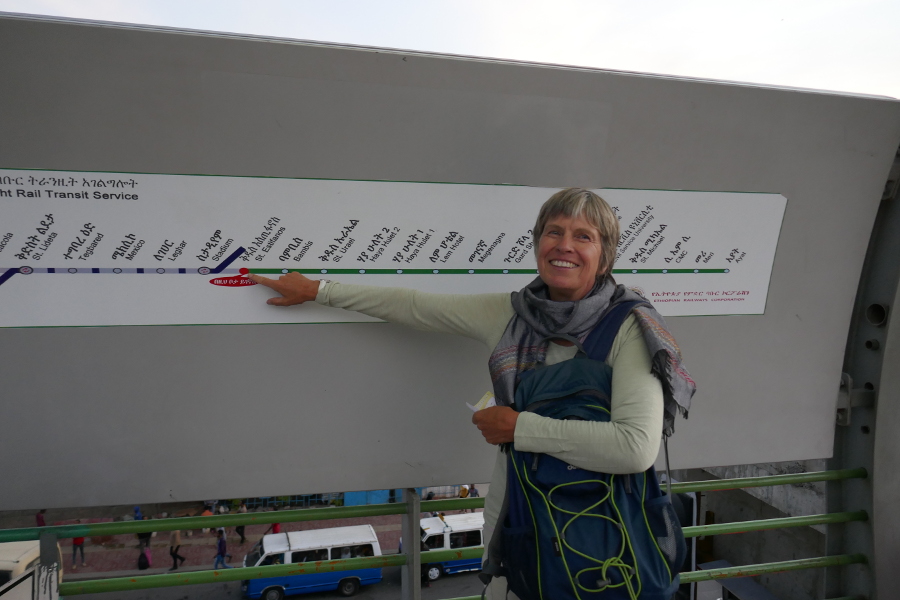 We want to drive in Addis tram. Our taxi driver warned us: just watch out, pay attention to your valuables!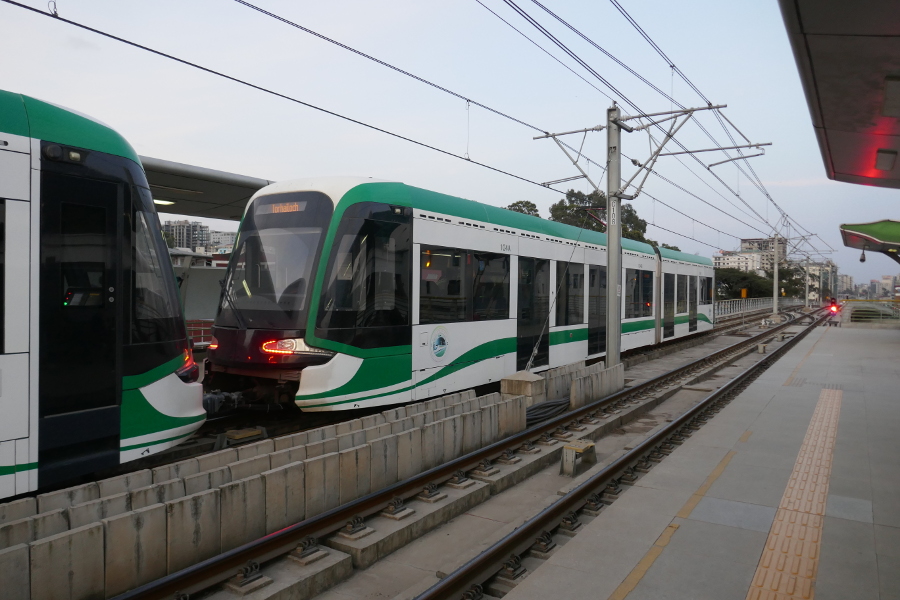 In fact, we are admired like exotics when we arrive at the station. Only after a long search we find a counter, where we solve two tickets to the final destination.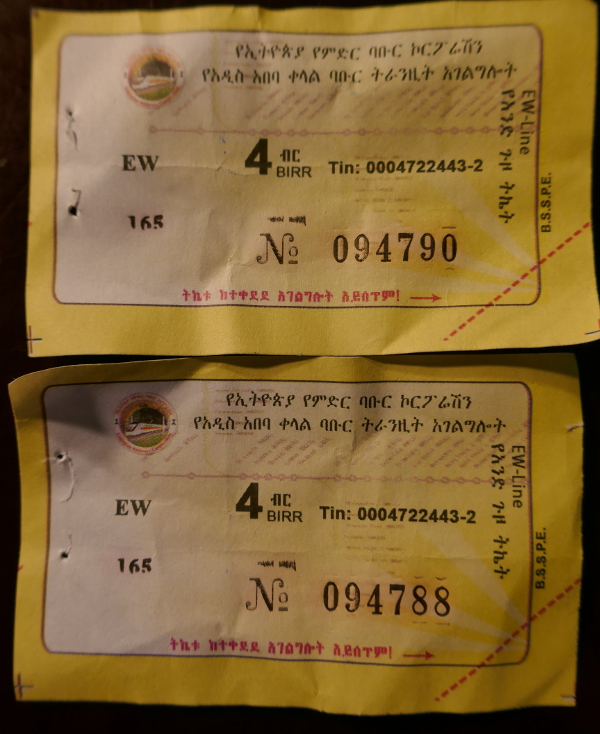 Meanwhile it got almost dark. However, we only have to drive two stations. This is not easy in the crowded train, however, at the first station we are "swept out" and have to get back in the car. And everyone grins on the two "Ferenjis" in the tram …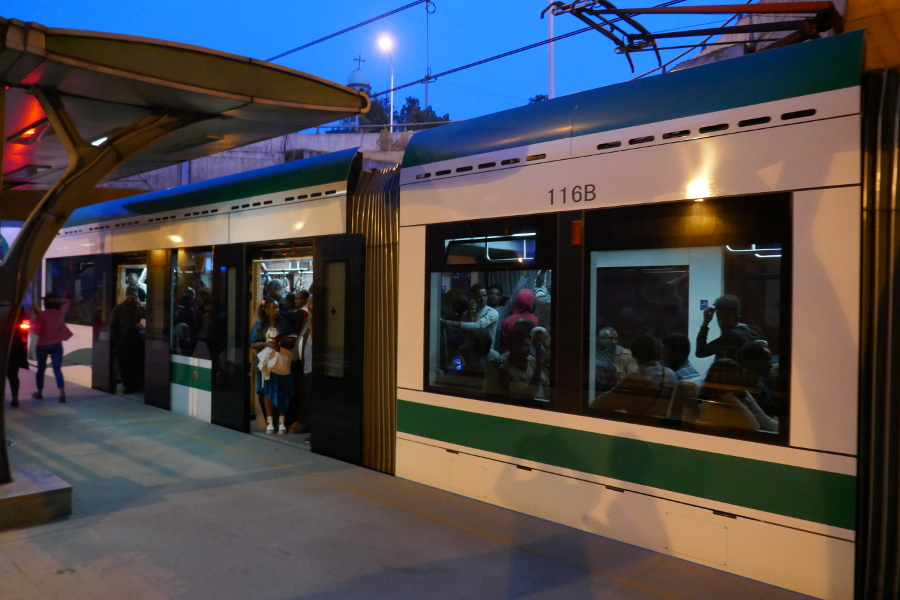 In the evening we go to eat at Yod Abessniya. This is the Hofbräuhaus of Addis. An indescribable hype!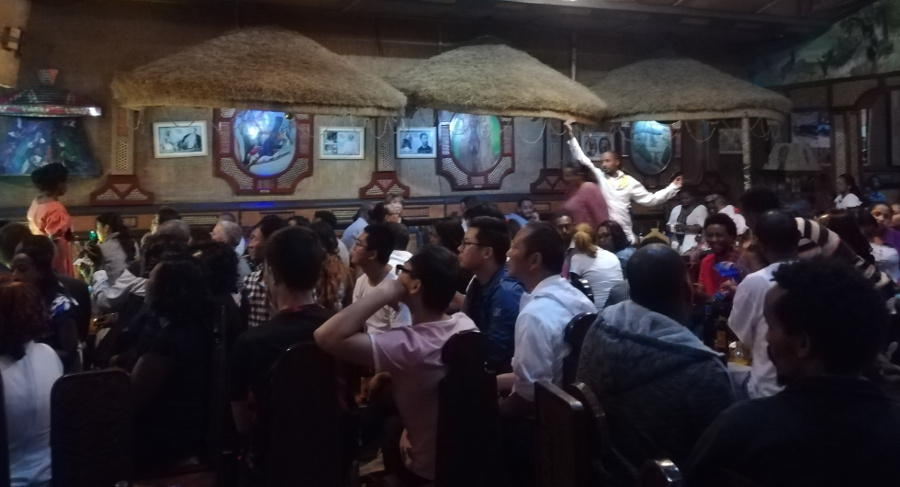 The performances on stage are more elaborate than in the "Habesha 2000" – but Annette found the performances there more authentic. But the food is really excellent!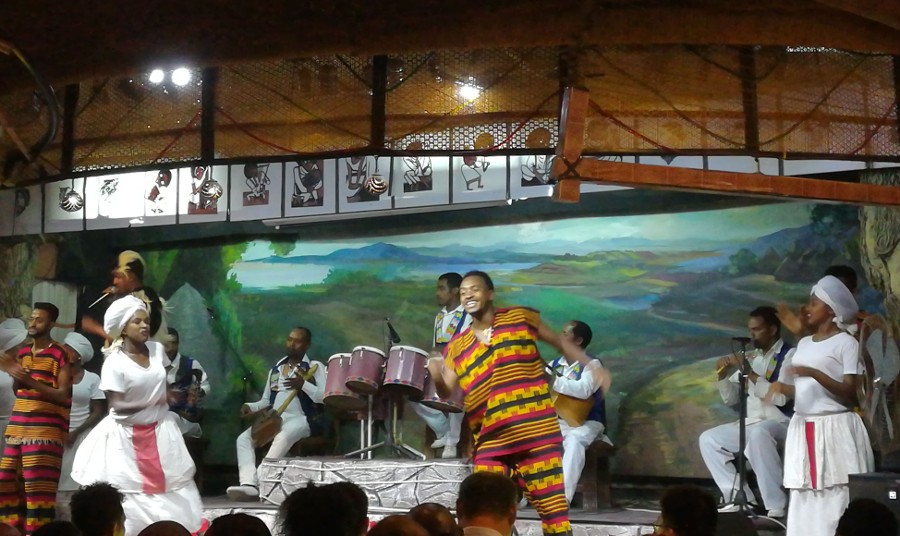 And one specialty we have so far left out: Taj – the honey wine of the Ethiopians. It tastes slightly sour – and above all, it goes into your head. We order together half a liter (the least available quantity …) – and notice it clearly!
Then back to the Caravan Hotel – through the Bole district, the party and fancy district of Addis