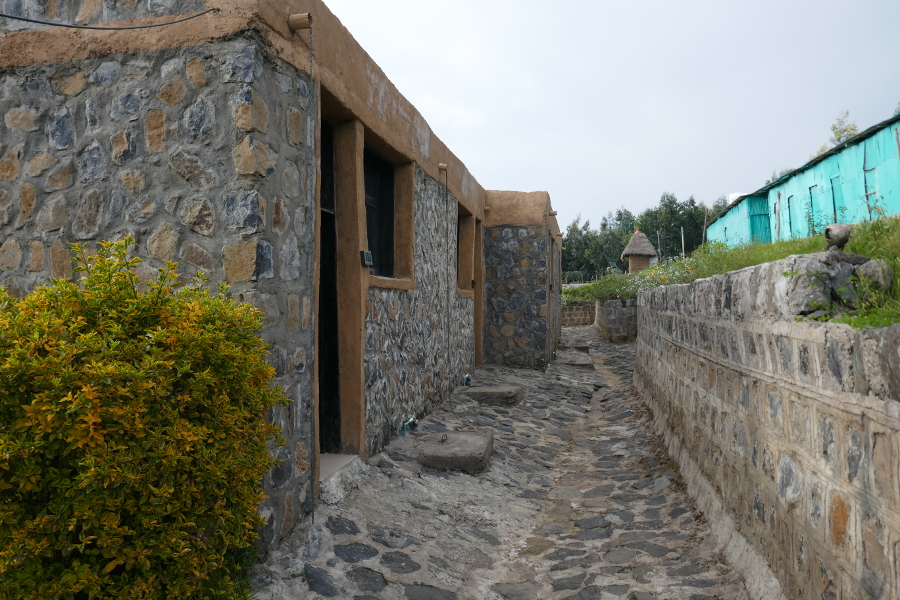 The night at Wolya Lodge was less cold than expected. At half past six the alarm rings (that's 5:30 in Germany …). Showers will be moved to the evening. Unfortunately, the breakfast takes longer than planned, so it was already past 8 a. m. when we left.
We drive about 15 kilometers out of Debark, the unpaved road leads past the gate to the expensive and oldish Simien Lodge. One kilometer further is the starting point of our hike. And already here a breathtaking view of the cliff of the mountains.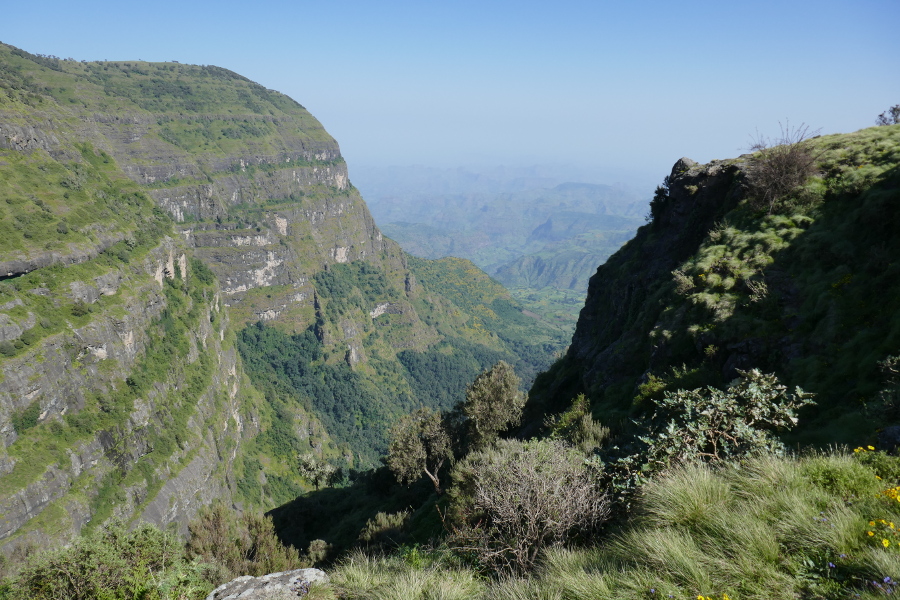 From here we continue on foot – but after a few hundred meters we meet a horde of baboons. It's not the ones with the red bottom, the males have instead a bald spot on the chest, which is recognized as a red spot.
They are called Gelada baboons and are – in contrast to their red bottomed relatives – not at all aggressive.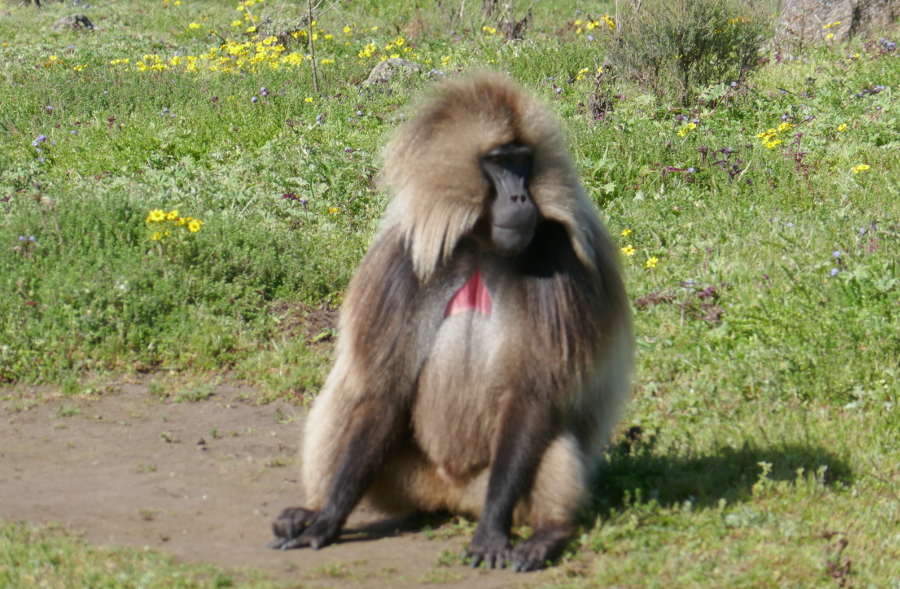 Then we walk for a whole time along the cliff. Again and
again you can see the wide, about 300 – 400 meters lower lying hills,
which are covered by fields of yellow flowers.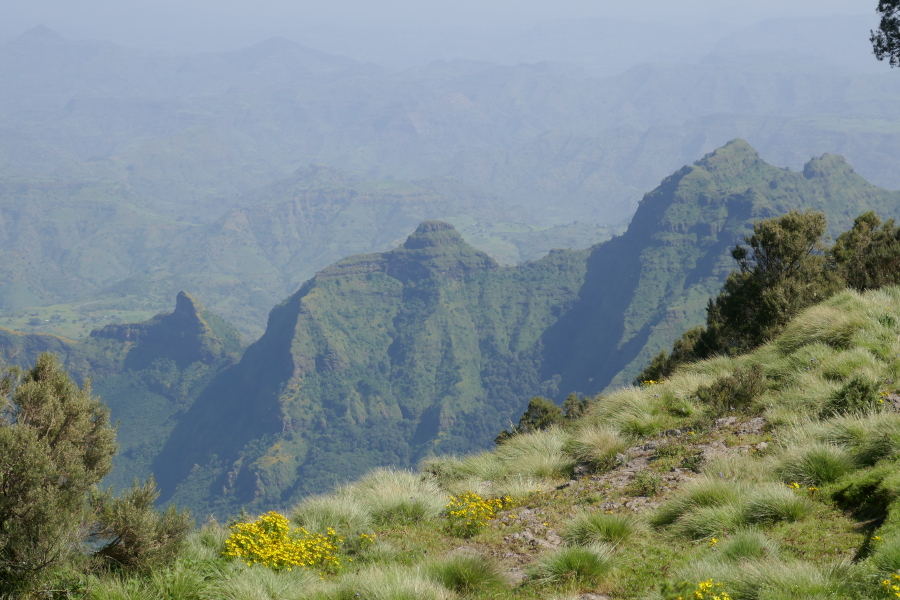 But even on the plateau it is blooming time – we have chosen a good time for
the visit. Everywhere flowers sprout – from yellow to purple, white and
pink to the raging red-hot pokers.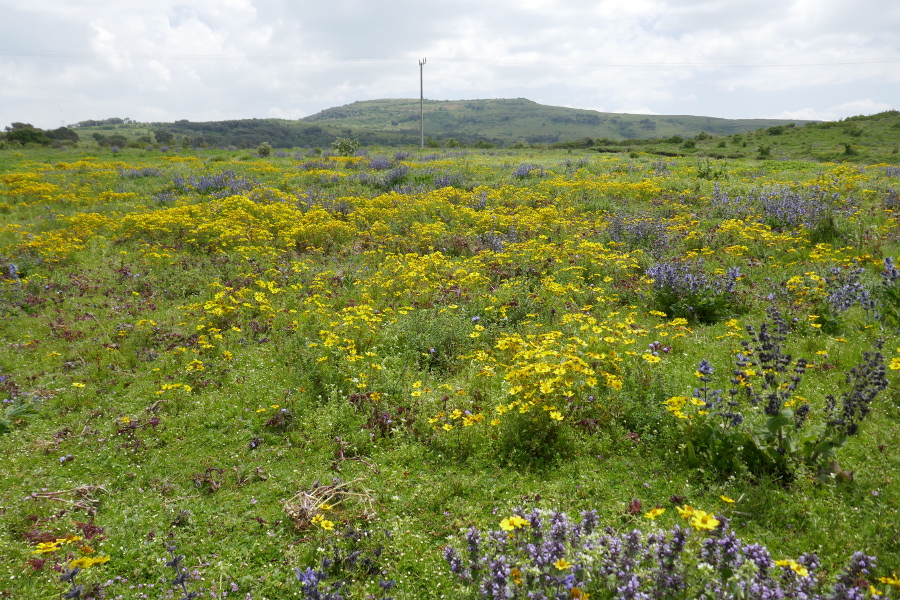 At the beginning of the hike we pass a village, the children lurk on the tourists. They offer small round containers and hope for the business of the day.
We buy a girl two of her work – and she is willingly photographed for it.
The way goes always up and down – and we feel our hearts working, because at 3200m, the air is already pretty thin. But we hold on well and slowly we walk all the way over 12.5 kilometers. But in the evening we are flat!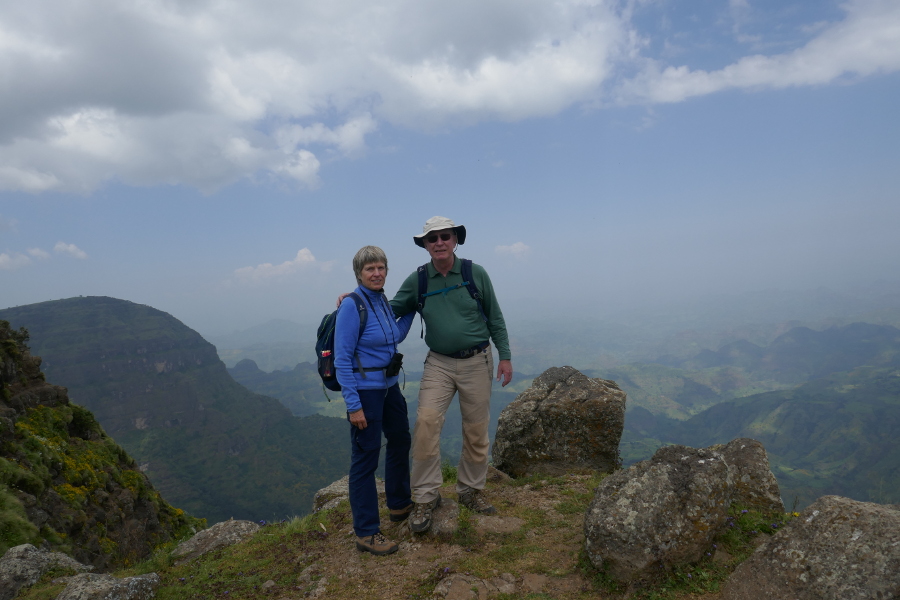 We continue by car to Sankaber, a small settlement nearby which the hard-core hikers, the hikers with more ambition than we, spend the night in tents. Or in the mass quarter. We are glad that the incipient rain passes quickly and continue on our way after this short drive.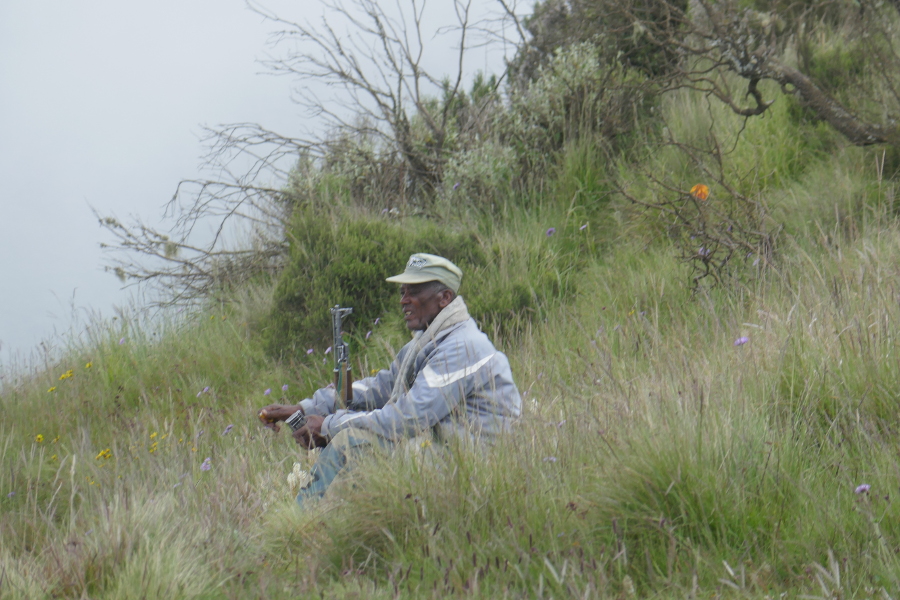 If you want to go to the park you need a scout. This is an armed man, we had a nearly same aged one. It is intended to protect tourists from wild animals (which are not really in the park) and from any other attacks (which have not been reported in the park since the end of the civil war). It is probably a job creation measure. In any case, our scout carries his machine gun well through the landscape.
The highlight of the day is the Jinbar waterfall, which plunges 500 meters into the depth. The cliff is so high at this point that the Cologne Cathedral would fit in twice.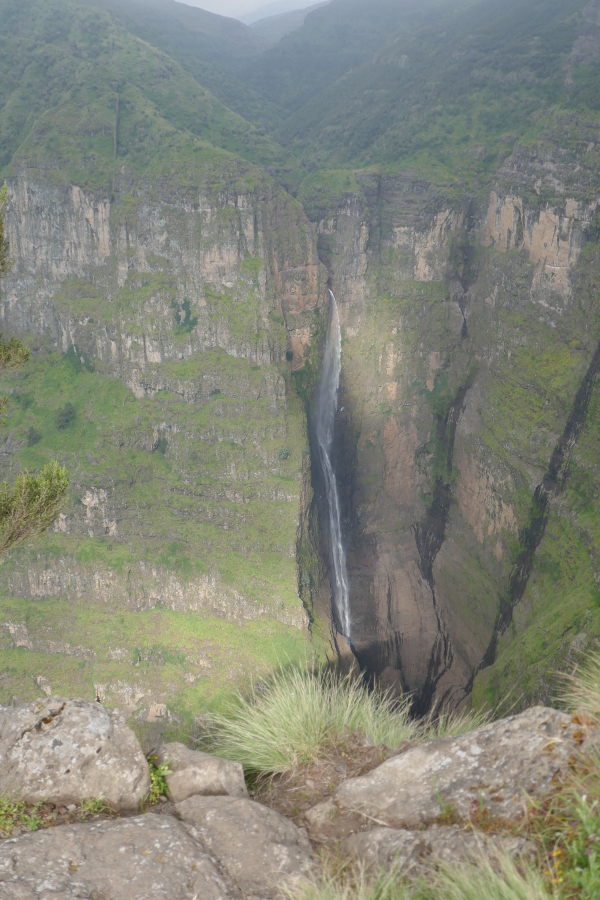 Then it goes back all the way with the car. We also take a local, who was already exhausted from the long walk – and begs us to let him go with us.
In the evening there are noodles with tomato sauce – the Welya Lodge is having two new groups, one Italian and one Israeli couple, with whom we share experiences.
Tomorrow we will go back again …