Today we drove to the Simien Mountains for the second time – and were again surprised by the overwhelming scenery.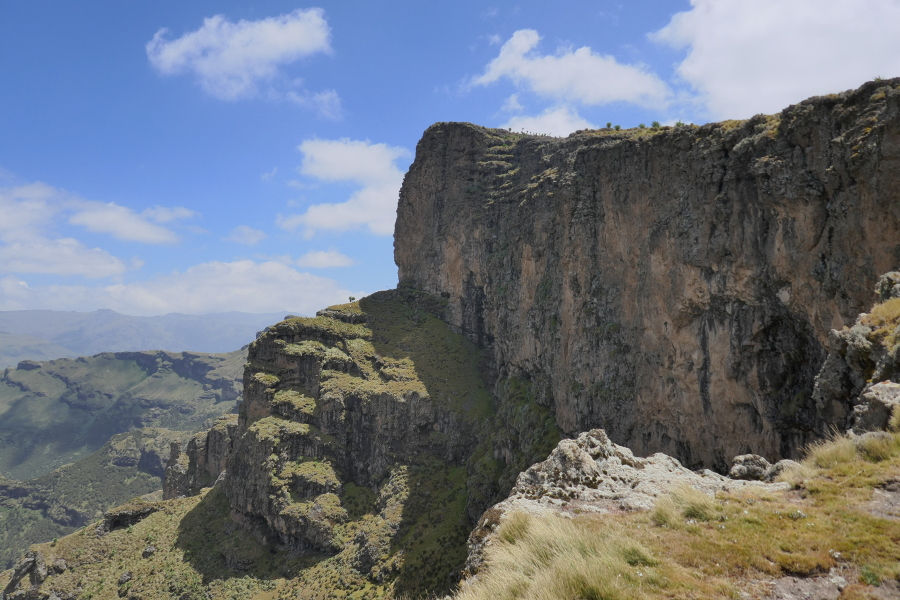 Yesterday we have seen baboons – today our guide Belay asks the driver to stop suddenly – we should get out and follow him. "Only camera!" says Belay. We follow him climbing down the slope. Only then we see the mountain Nyalas. These are large antelopes that graze here at about 3500 meters.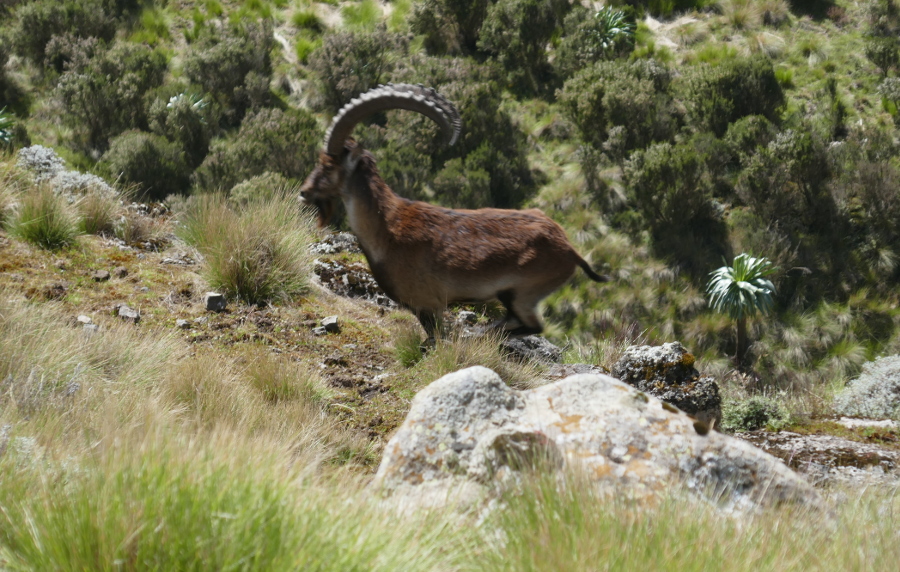 We drive on and come the camp Chenek, 58 km after our start over the rutted road. Now we have to decide – do we want to walk up from 3800 to over 4100 meters or let us drive to the lookout point at 4100 meters? We opt for the latter. At this altitude we are uphill out of breath after only a few steps . That's why we drive to the viewpoint, which offers another, breathtaking view into the deep cut in the middle of the towering Simien Mountains..
However, the mountains are difficult to photograph, because there is always a haze over the rocks. People (farmers) live down the hill, without any connection to the rest of civilization. There is no mobile coverage, no phone and the only option for the farmers for exchange or trade or medical help is to climb up about 1.5 hours over a narrow path.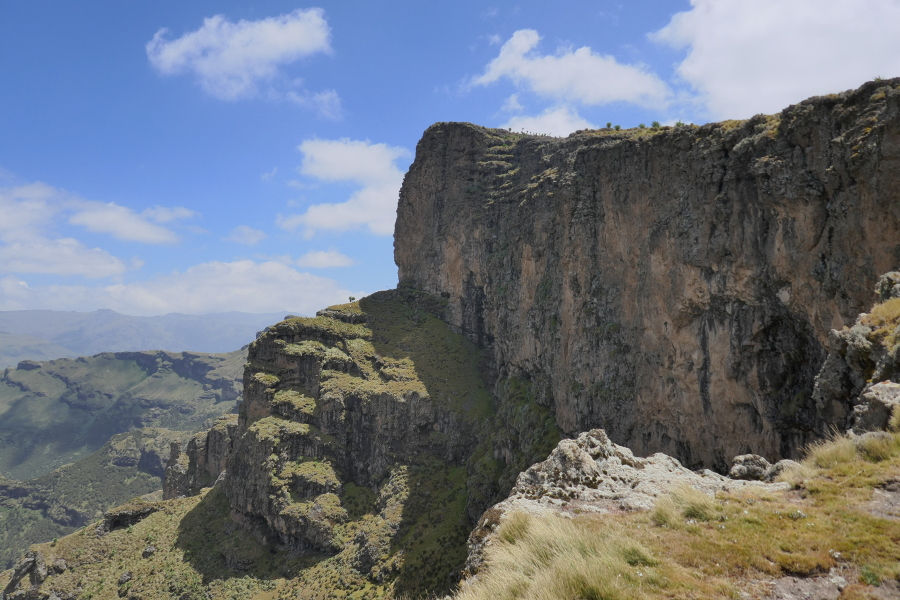 We descend along the slope of the mountain to Chenek and have our lunch there, at a lookout with bench.
Belay then leads us to another viewpoint nearby. His specialty is to get close to the abyss and take a selfie.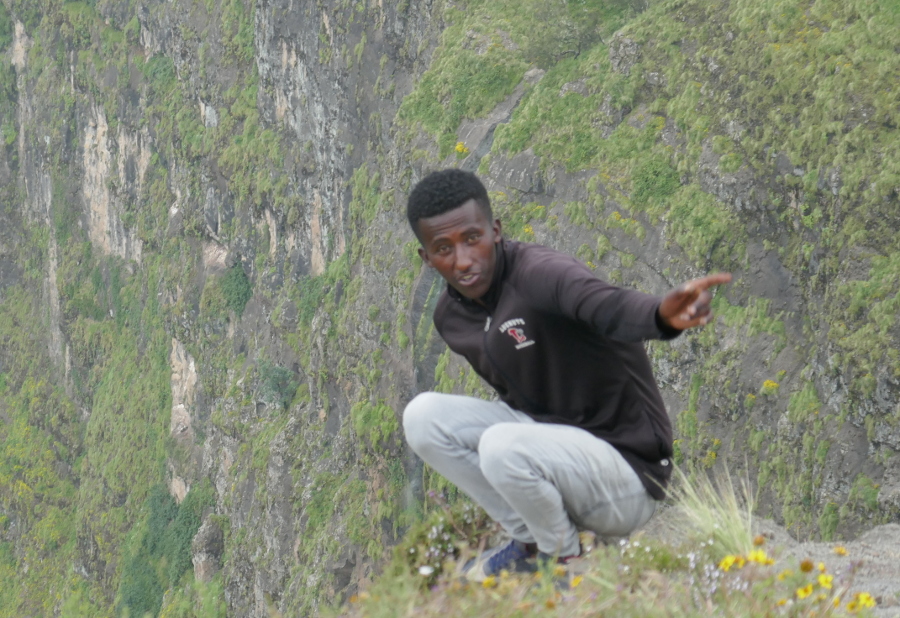 After another walk through meadows and scrub we get into the car and drive back about 90 minutes. Shaken (they say we should enjoy the African massage) we arrive at the Wolya Lodge.
It belongs to an Ethiopian of Italian descent. It's nice, but quite simple. And it's cold up here, above all. We are really frozen through. Andrea, the owner, sets up a clay hearth in his athmospheric restaurant.
That makes a bit, but not really warm (however cosy). For a while, we are dealing with the English translations of the blog. In addition, we talk to an Italian couple and their driver. And one or the other schnapps is tried, because that's Andreas's specialty.